Throughout the vast majority of Anders Lindegaard's playing career, he has spent his time on the sidelines of various clubs. It seems like even if the Danish shot-stopper joins a different a team, he has struggled trying to play consistently in the first team of any club.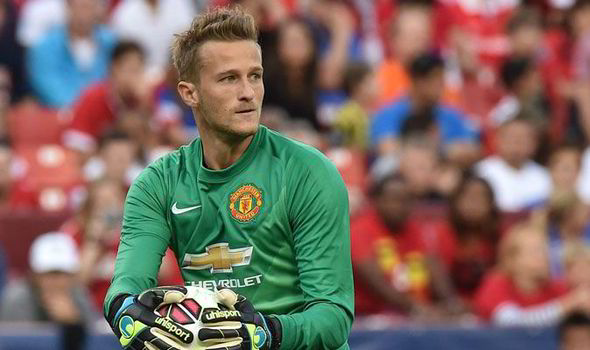 The first true top club that Anders Lindegaard joined was Manchester United as he entered Old Trafford on November of 2010 as he penned a 3 and half year long contract which would later be extended for a longer period of time.
During the 2017 summer transfer window, Lindegaard was a free-agent and any interested club had the chance to secure the services of the Danish goal-keeper but it didn't happen as he did not join any club and still remains being an out of contract player.
There are rumors going on that his future might be lying in the United States as some clubs in the MLS are keeping a close eye on him but so far, no clubs have truly been showing any interest in Lindegaard who still has not managed to become a regular starter in a top club with his role almost always being on the sidelines as a substitute player.
Taking into consideration that the 2017 summer reached it's end on August 31 and Lindegaard still remains out of contract, there is a bigger chance that he remains this way for at least a few more months or until the next transfer window re-opens which can be a hurtful thing for a player like Lindegaard who is 33 years old and needs to be playing an active role in order to stay in shape and maybe have a chance to become a regular starter in a club which he has not been able to do for the majority of his career.
For players who are in the situation of Anders Lindegaard, the MLS is still an option.