Danish shot stopper Anders Lindegaard began his professional football career at local club O dense Boldklub. He was born in the Dyrup suburb, O dense. Lindegaard made his Danish top flight debut during the 3-1 win over Silkeborg IF on November 19, 2006. He was unable to keep a clean sheet in O dense goal on the occasion of his professional bow after Silkeborg scored a goal during the game.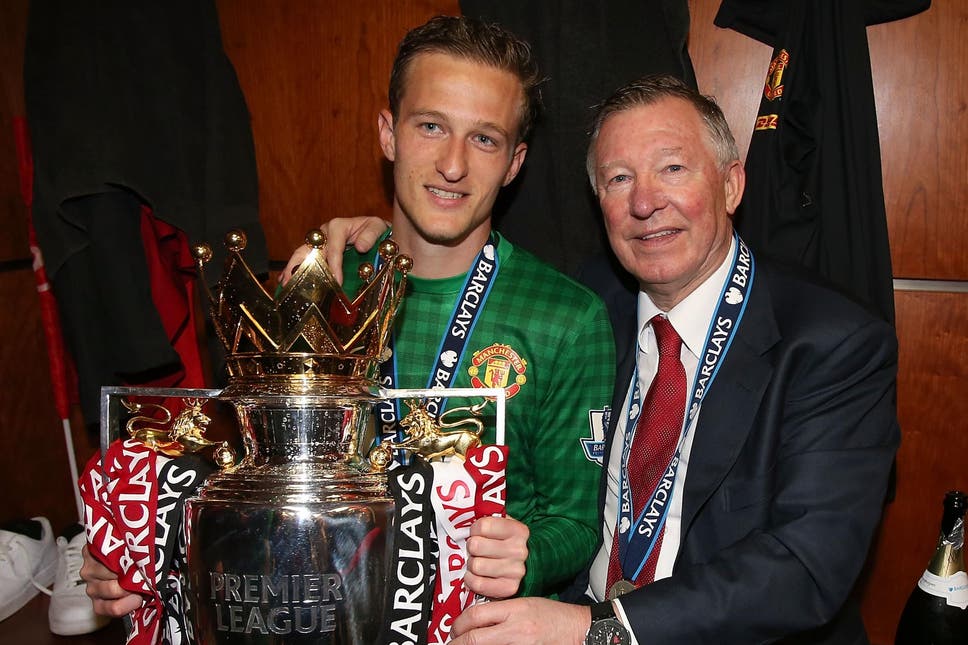 Almost three years after his professional debut, Anders Lindegaardmade his bow in a UEFA competition during his 4-3 win over Rabotnicki. Lindegaard was not the first name in goal for O dense during his time at the club as he constantly played second fiddle to Arek Onyszko.
Anders Lindegaard spent some time on loan at Kolding FC when he was at O dense. He was unbeaten in the ten games played in the FC Kolding goal after the club had lost the first four games of the season. Lindegaard also played at Aalesund as a loanee of O dense. He would later join Aalesund on a permanent deal.
Lindegaard was seen as the replacement for Onyszkoafter the goalkeeper was sacked by O dense in June 2009 for him being convicted for assaulting his ex-wife. However, he left the club permanently for Aalesund after impressing for the Norwegian club on loan. Lindegaardwon the 2009 Norwegian Football Cup during his time at Aalesund. A year later, he was named the best goalkeeper in Norway and Denmark after bagging the Goalkeeper of the Year award.
Anders Lindegaard was seriously linked with a move to Manchester United at the start of November 2010. The transfer rumors became real when Manchester United signed him for an undisclosed fee said to be around £3.5m on November 27, 2010, but was not eligible until January 2011. He signed a three-and-a-half deal to join the Red Devils.