Anders Lindegaard played for three Danish teams on the international stage. The shot stopper featured for the under-19, under-20 and senior teams during the course of his international career which ended over a decade ago. Anders Lindegaard played twice for the Denmark under-19 team in 2002 before featuring three times for the Denmark under-20 team in 2003. The shot stopper then played five times for the Denmark senior team between 2010 and 2011.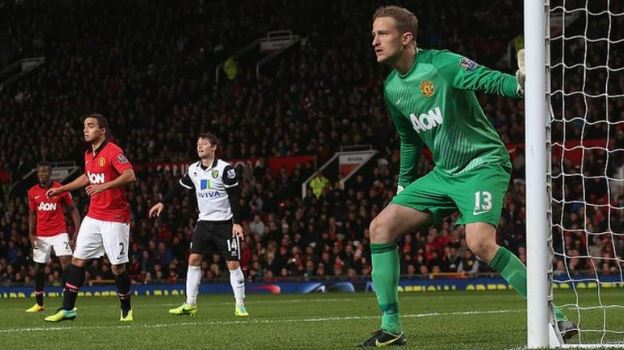 At under-19 level, Lindegaard was part of the Danish team that prosecuted the2003 UEFA European under-19 Football Championship qualifier againstSwitzerland. The goalkeeper and his teammates ran out 1-0 winners at the end of the game played on October 13, 2002. In the following year, he was playing for the under-20 team.
Former Manchester United and Burnley shot stopper Anders Lindegaard made his Danish senior team debut during the Euro 2012 qualifier against Iceland on September 7, 2010. He was able to keep a clean sheet on his debut for the senior team with his team running out 1-0 winners. In the following month, Lindegaard came on as a substitute forinjured first choice Thomas Sorensen during another Euro 2012 qualifier. He was subbed on for Sorensen during the 3-1 loss to Portugal. Denmark conceded two early goals before his entrance and he then made several saves to maintain the two-goal deficit before Cristiano Ronaldo scored the third Portugal goal against him five minutes from time. Anders Lindegaard did his best to keep the scoreline respectable during the game against Portugal on October 8, 2010. In the next Euro 2012 qualifier after the Portugal game, Lindegaard kept a clean sheet in a 2-0 win over Cyprus.
Lindegaard didn't feature for Denmark at a major tournament during his time with the senior team. He was on course to be part of the Euro 2012 squad before injury struck. The goalkeeper returned from injury in time for the tournament, but he lacked the fitness needed to be part of the goalkeeping department as far as the Danish team is concerned.