Anders Lindegaard has five caps for the Denmark senior national team. His journey in the Danish national team started at junior level as he turned out for both the u-19 and u-20 teams.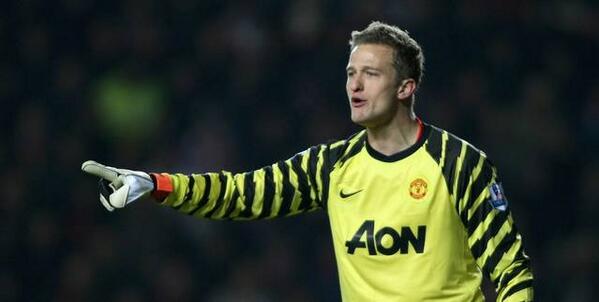 Lindegaard made his debut for the Denmark u-19 team in September 2002. He was part of the Danish u-19s against Switzerland on October 13, 2002. The game ended in a 1-0 win for Anders Lindegaard and his Danish team in what was a qualifier ahead of the 2003 UEFA European u-19 Football Championship. In total, Anders Lindegaard was in goal sic times for the Danish youth teams until September 2003.
Ex-Manchester United, Burnley and West Brom shot stopper Lindegaard had to wait for seven years from his last game for the junior team before making his debut for the senior team. The first of his five games for the senior team came against Iceland in the qualifier for the Euro 2012 tournament. He kept a clean sheet as Denmark beat Iceland 1-0 during the game played on September 7, 2010.
Lindegaard came off the bench for the injured Thomas Sorensen with Denmark trailing 2-0 to Portugal in another Euro 2012 qualifier played on October 8, 2020. Sorensen left the game very and Lindegaard made several saves to keep his country in the game, but he could not do much to stop the third Portugal goal from Cristiano Ronaldo as the Portuguese team ran out 3-1 winners. In the next Euro 2012 qualifier, Anders Lindegaard was in the starting XI and he kept a clean sheet as Denmark won 2-0.
Anders Lindegaard was on course to feature for Denmark at the Euro 2012 tournament until injury stopped him. He was not able to prove his fitness in time for the tournament. Stephan Andersen took his place as the second choice goalkeeper for the Euro 2012 tournament.