Football is a game of uncertainty. You never know when you lose your composer and conceive a goal from the opponent. There are plenty of such examples where a losing team scores a goal from nowhere or a winning team draws the match at the last second of the match. Something similar happened with Helsingborgs as their goalkeeper Anders Lindegaard scored a last-minute equalizer for his team to avoid defeat to Falkenbergs. His last-minute goal brought an important 1 point to his team and will help in the lengthy league to get forward.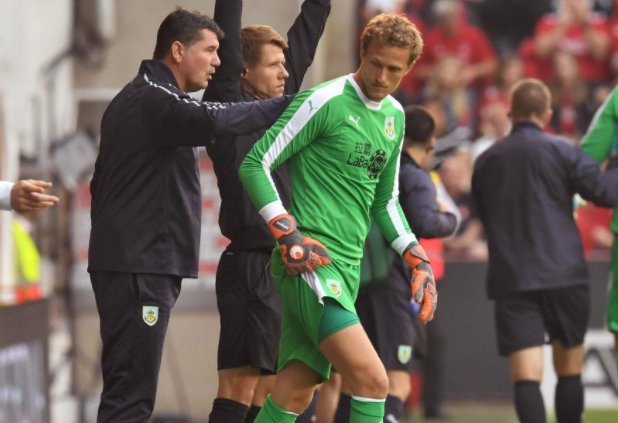 As the match progressed, Helsingborgs were 2-0 down till the 80
th
minute of the match. Then suddenly something dramatic happened and they put the ball into the net twice within that time span. The first goal was scored by Anthony Van Der Hurk in the 81
st
minute. As the ball went into the net fairly enough the viewers got energized. Since they couldn't get into the stadium, they all were witnessing the match through their television sets. In the 90
th
minute, Helsingborgs got a corner kick. This was supposed to be the last scoring opportunity for the team and the goalkeeper also came into the D box of the opponent to have a try to score a goal. Thus he got success in his plan and nodded his head to put the ball into the net with a firm header.
Andres Lindegaard is a professional footballer of Denmark
and he started his career at Odense Boldklub. Then in 2010, he came to
Manchester United where he played 19 matches till 2015. He represented his country 5 times and bears the responsibility
as the last guard of the goal post. The goal against Falkenbergs was his first-ever goal as a footballer and the usefulness of the goal made him the hero.