Fiorentina midfielder Franck Ribery has backed Christian Eriksen to come good for Inter Milan once he has adapted to the demands of the Serie A. The Denmark international made the switch to the Nerazzurri from Tottenham Hotspur in January and he has since endured a tough period where he has struggled for form.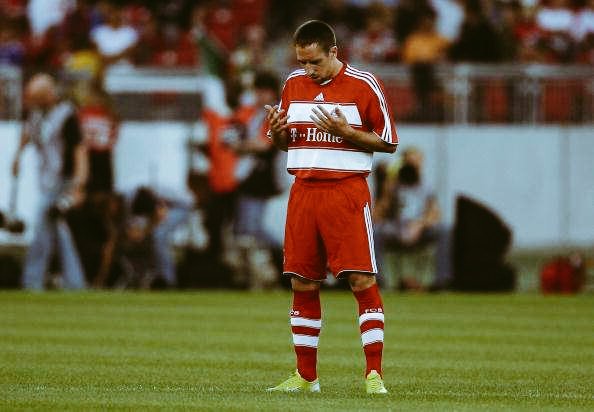 In his first 15 league appearances, Eriksen has registered just one goal and two assists and that is certainly an average statistic for a player, who has made at least 20 goalscoring contributions in each of his previous four seasons. As a result, he has been dropped to the bench by Antonio Conte on a number of occasions but Ribery believes the Dane will find his form in due course.
He told: "Inter are a very strong team, made up of champions. They have just started a journey so they need time but they seem to be on the right track. He arrived very recently in Italy. He had to sit still due to COVID-19 for three months. Italian football is difficult but over time Eriksen will demonstrate all his worth."
The Nerazzurri went head-to-head with Juventus for the league title during the first half of the campaign and they managed to hold onto the top spot for 11 of the opening 18 gameweeks. However, they could not sustain the challenge after the turn of the year and defeats to Lazio and Juventus in successive games before the coronavirus shutdown ended their title quest.
The Bianconeri recently celebrated their ninth straight league title with two games to spare, but they definitely got help from the chasing pack. Unlike in recent years, they were not at their vintage best, but benefitted from the fact that their rivals squandered opportunities to close the gap at the top. Maurizio Sarri's side won the title on Sunday night after picking up only their second win from six matches.